Tattoos
this is a sample


of a muddyshoes tattoo. it comes from the first

grateful dead songbook,

drawn by Mouse. it has been long out of print but remains one of my favorite

designs.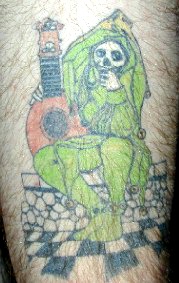 by the way, this
is self-inflicted an i hope you can appreciate the challenge of working
upside down.

here are some
others: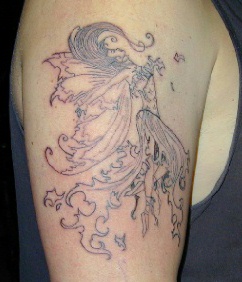 my teachers work- tattoo bob