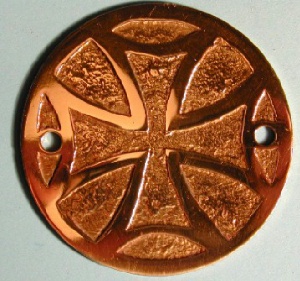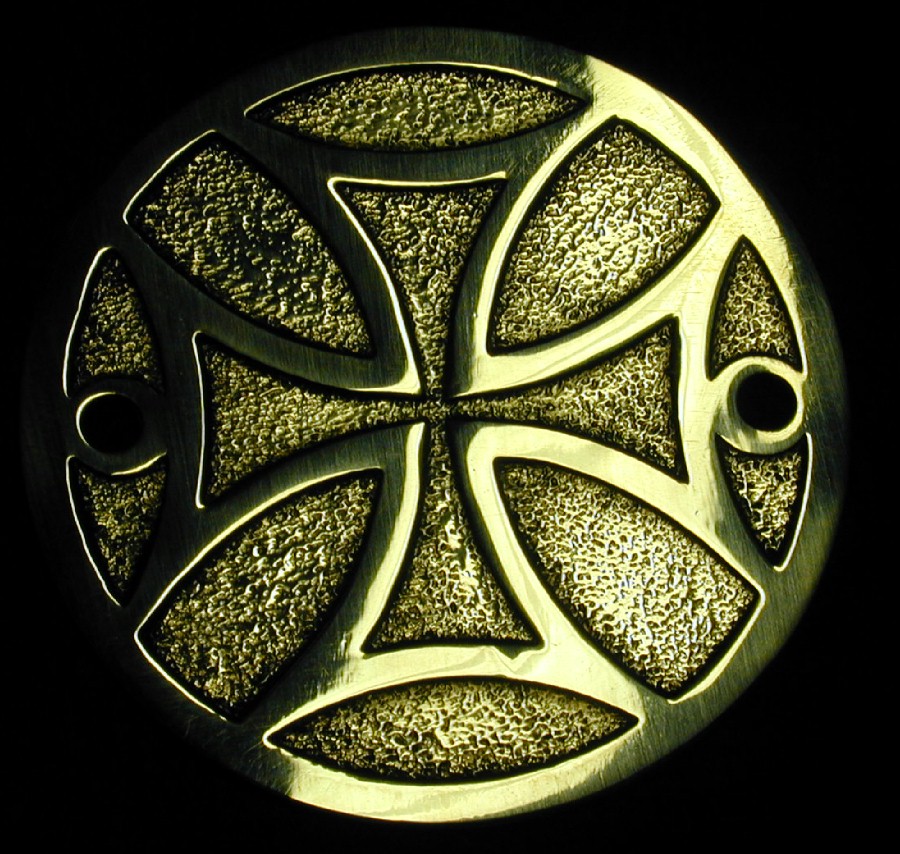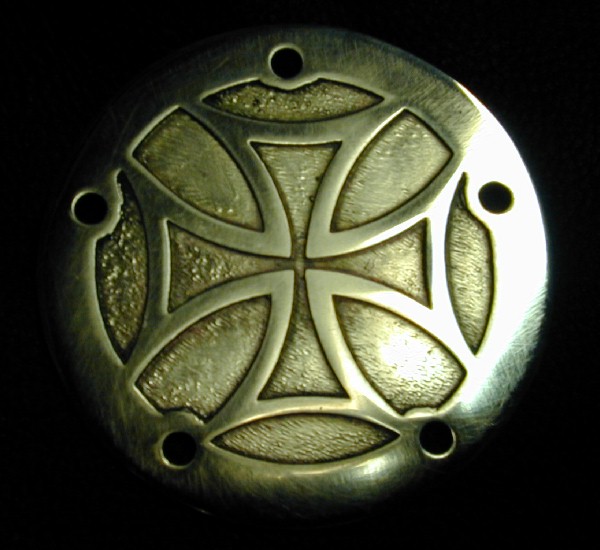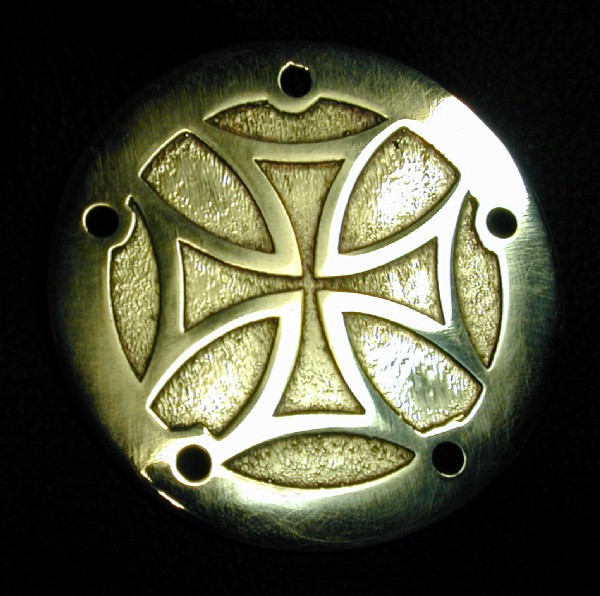 The Iron Cross Point Cover


Handmade from 1/16" solid brass , this classic design is produced
by a process called acid-etching.
carefully crafted, yet no two are ever exactly alike.
Brass will protect your ignition from magnetism
what more could you want?
how about pick of the litter?
i can send photos, discuss artistic details
free shipping USA with point covers
====================================================================================================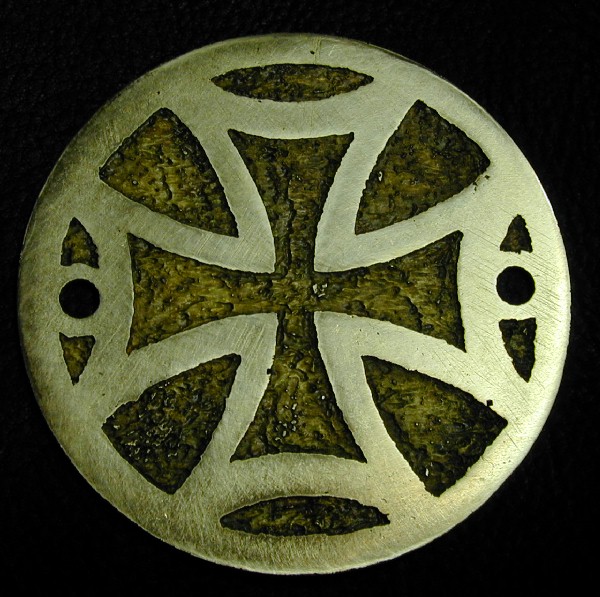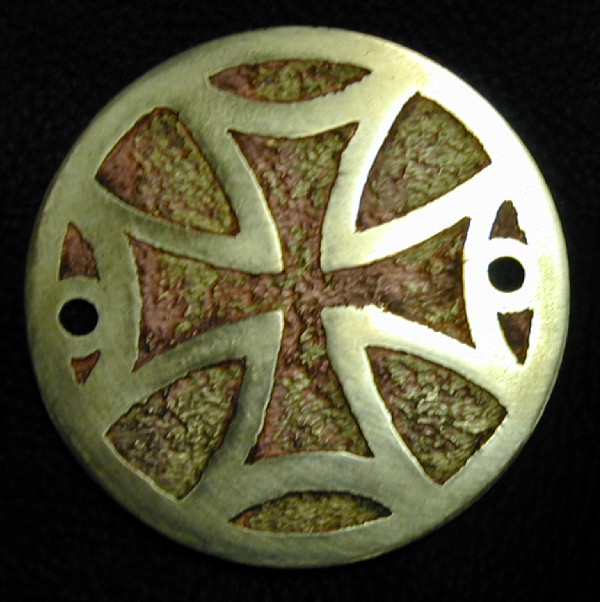 the last of these handmade beauties were etched extra deep
the background left rough
to display a variety of spectacular colors and rippled effects left behind by the acid/metal alchemy
only a couple left
STYLE #3
The Iron Cross Derby
twin cam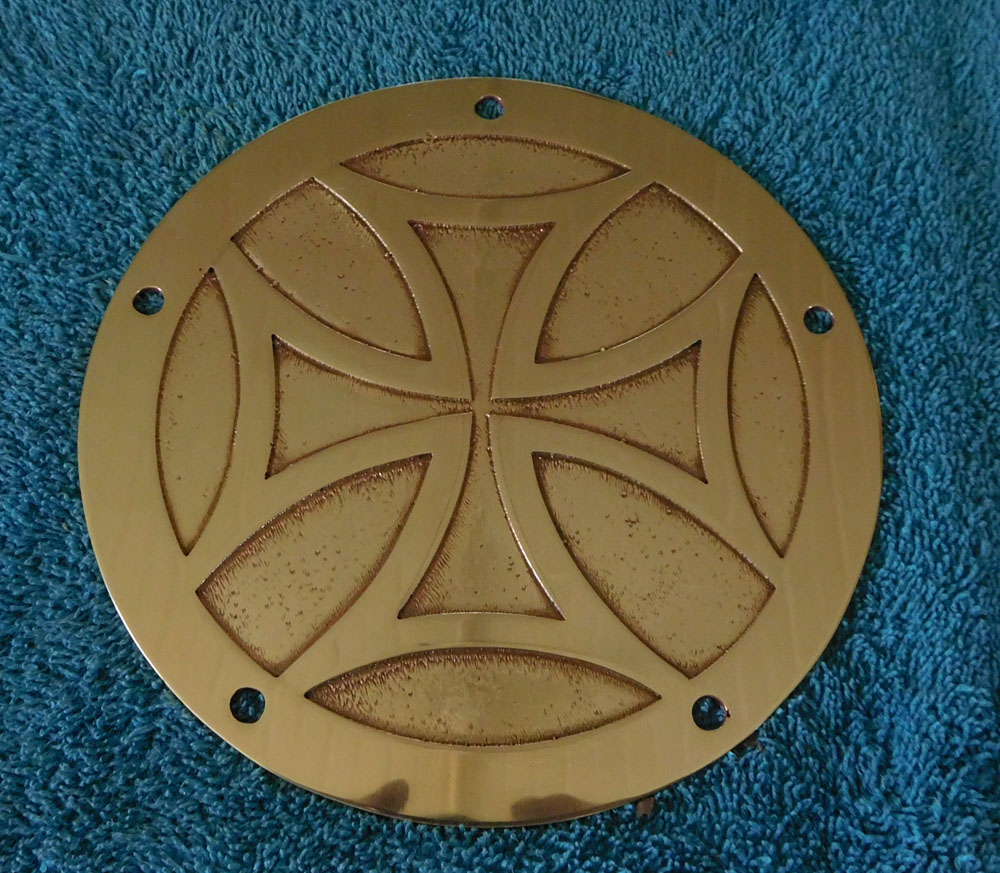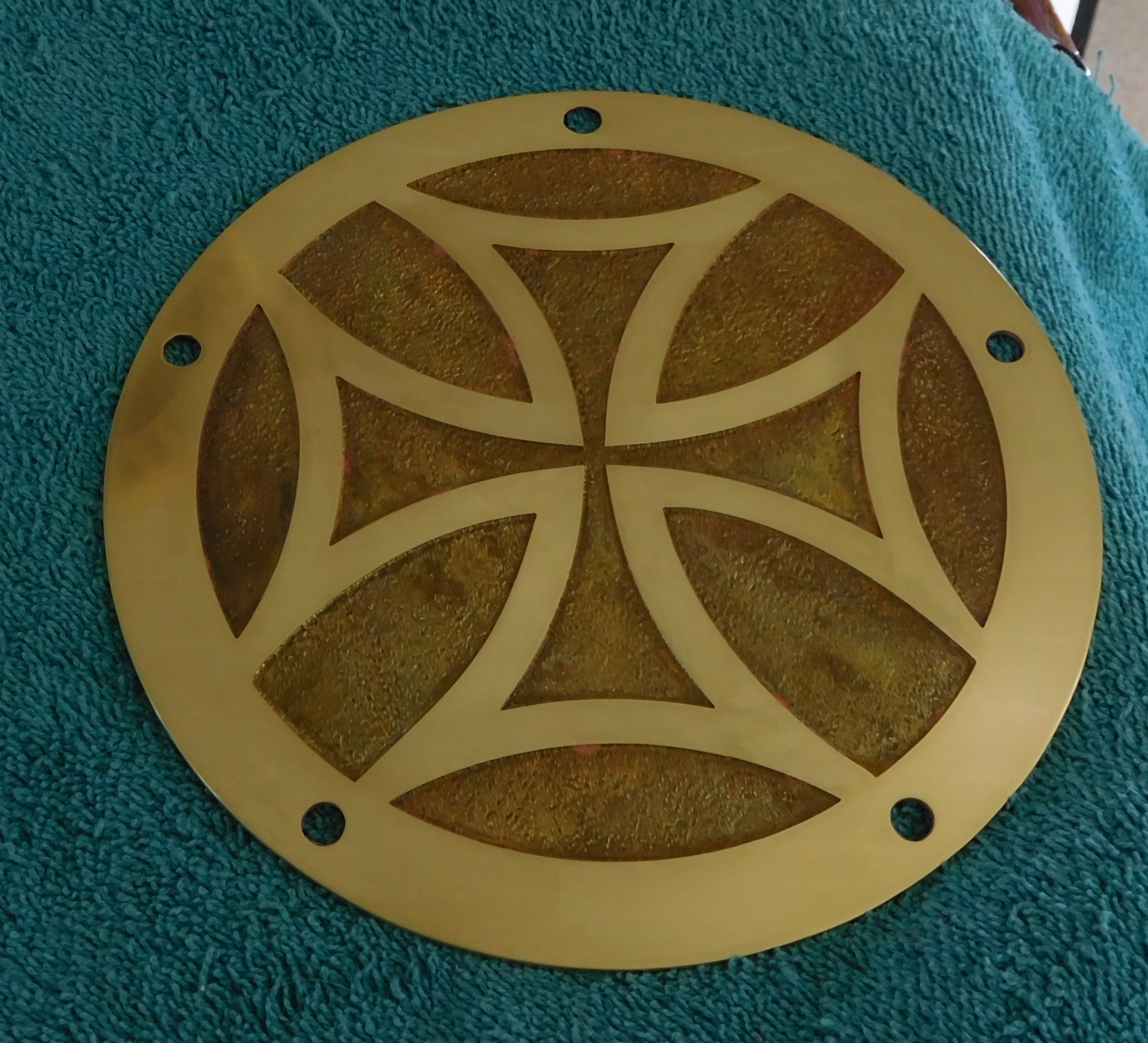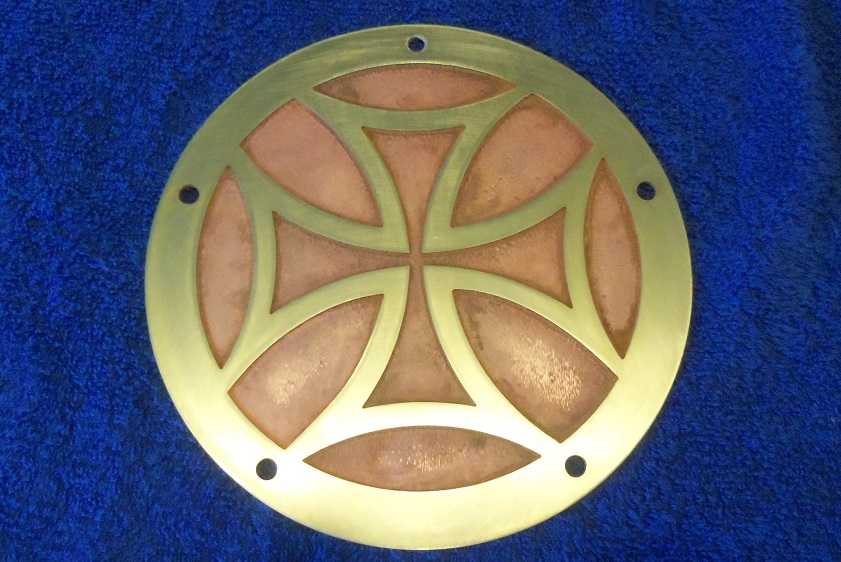 shovelheads and evolutions
unlike chrome, Brass will not peel, rust or flake
your cover will be custom made,
this cover is flat, a dome isa photo illusion
the work involved to make just 1
takes all day.
The Iron Cross Inspection Cover


if it looks like this it will fit.
the more you rub it
the better it feels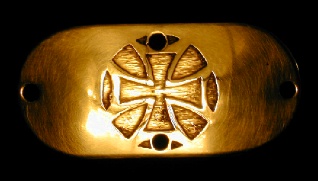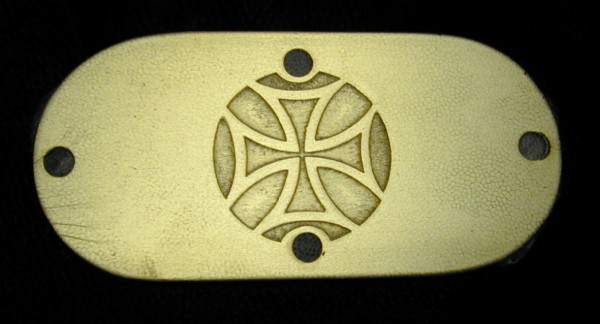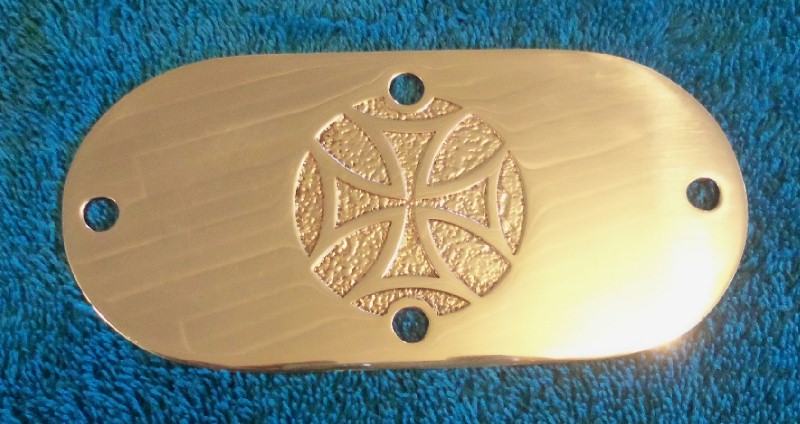 all muddyshoes products are guaranteed to fit.
Special Effects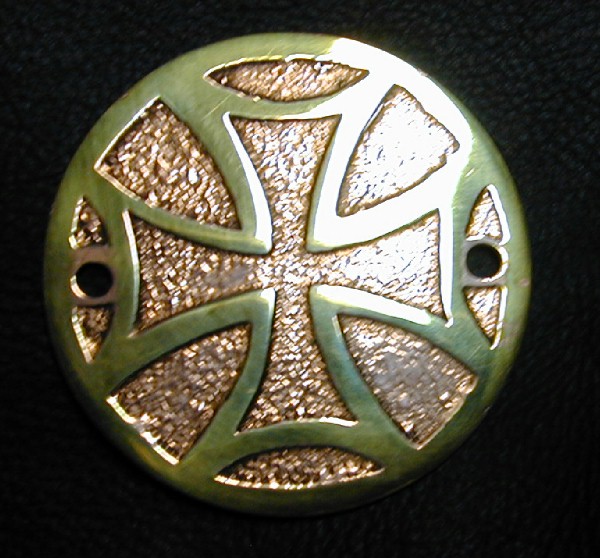 Copper Core Treatment
the iron cross symbol evokes strong reactions in people.

some just cant get past its association with Nazi Germany:


Militarily, it has been awarded for bravery.
Religiously, it was used to signify faith.
The American Indians used it long before in many forms
representing the four winds or the forces directing ones' fate.
The celts are responsible for creating
the design here.
to me, the iron cross represents the souls search for meaning.