guitars
As I began to make things out of brass for motorcycles, the Les Paul also demanded a share. Soon i discovered that brass has some very good shielding qualities that improves the sound. It is non-ferrous, meaning non- magnetic, so it must help to isolate the pups (pick-ups): by blocking magnetic interferences and radio waves is the common assumption. Others attribute this to a bit of magic.
I don't really know why it sounds better??? but it does.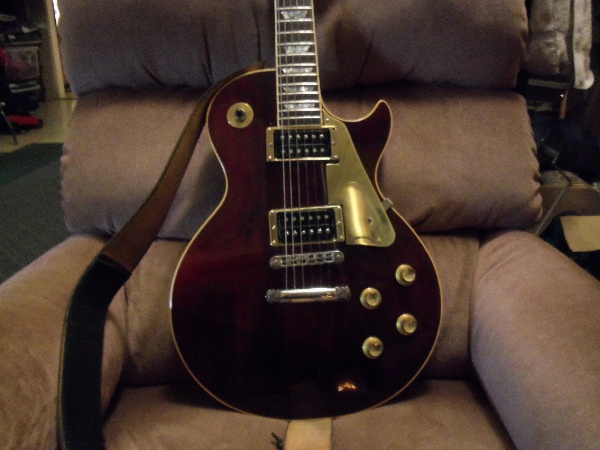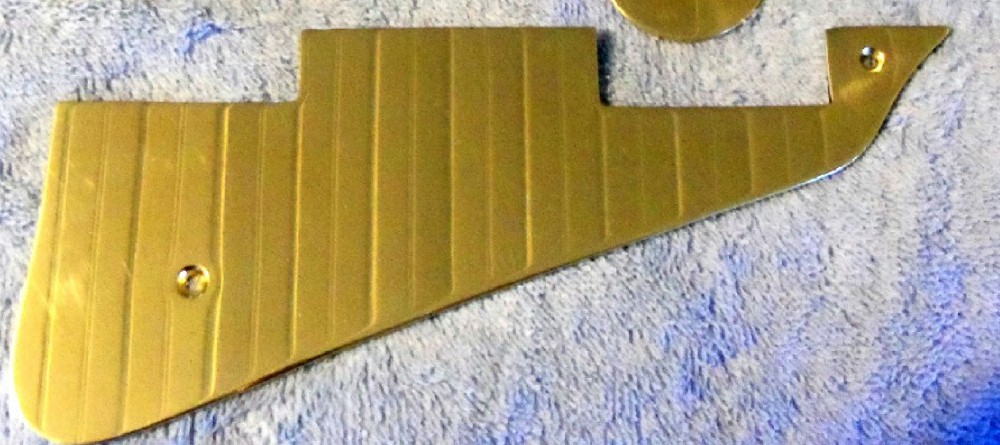 -$40
or send me a tracing with measures
highly polished - that is the reflection of the ceiling
Gibson truss-rod cover 1/32"
fits them all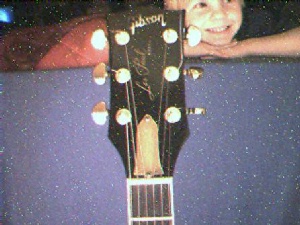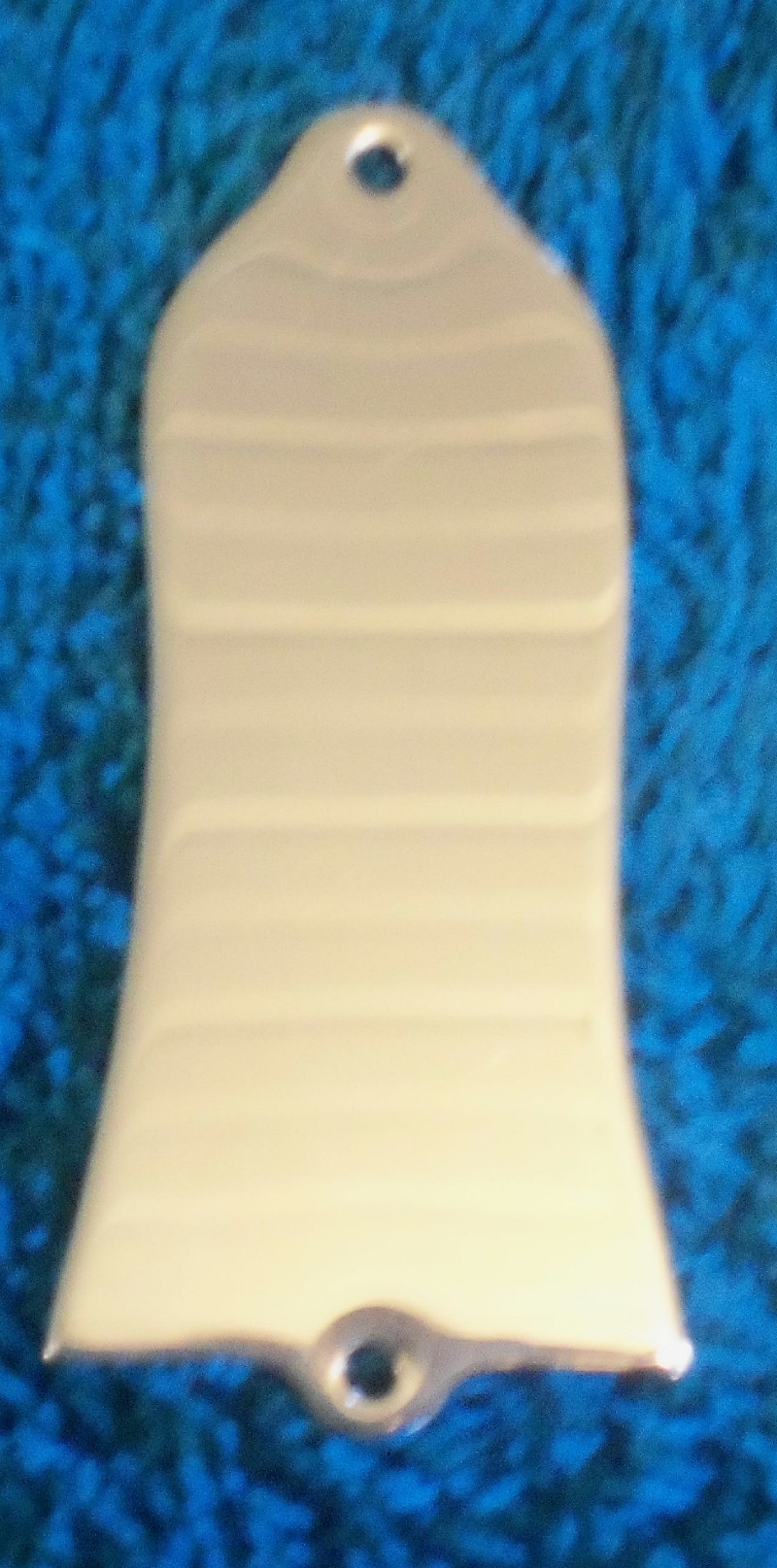 A polished set is the way to go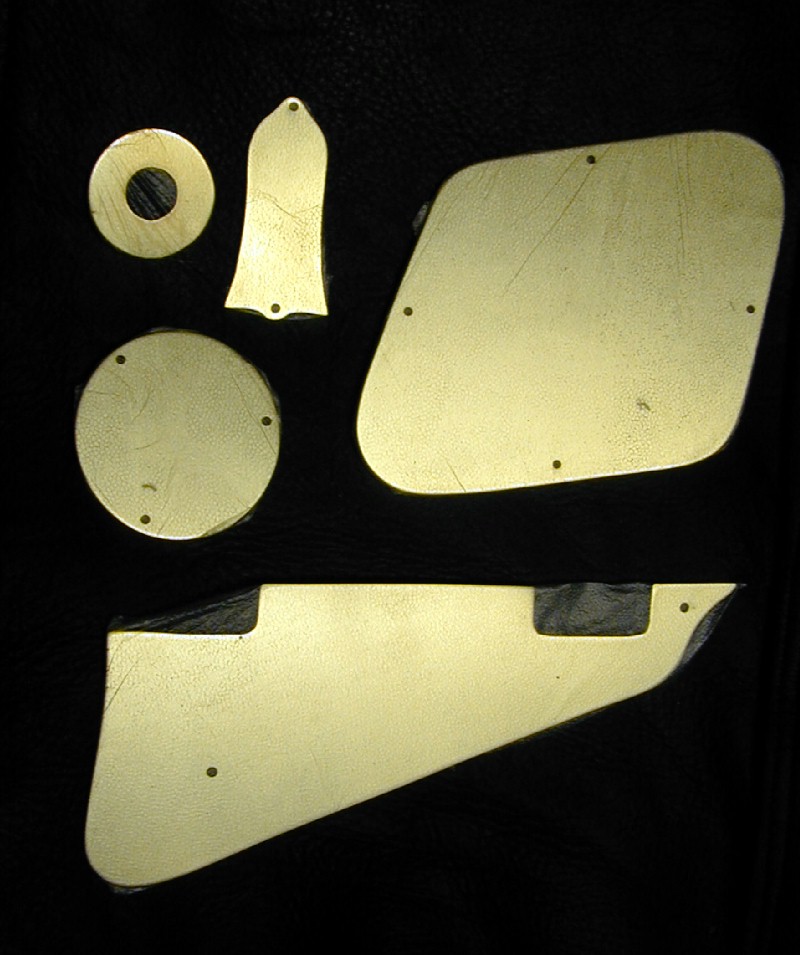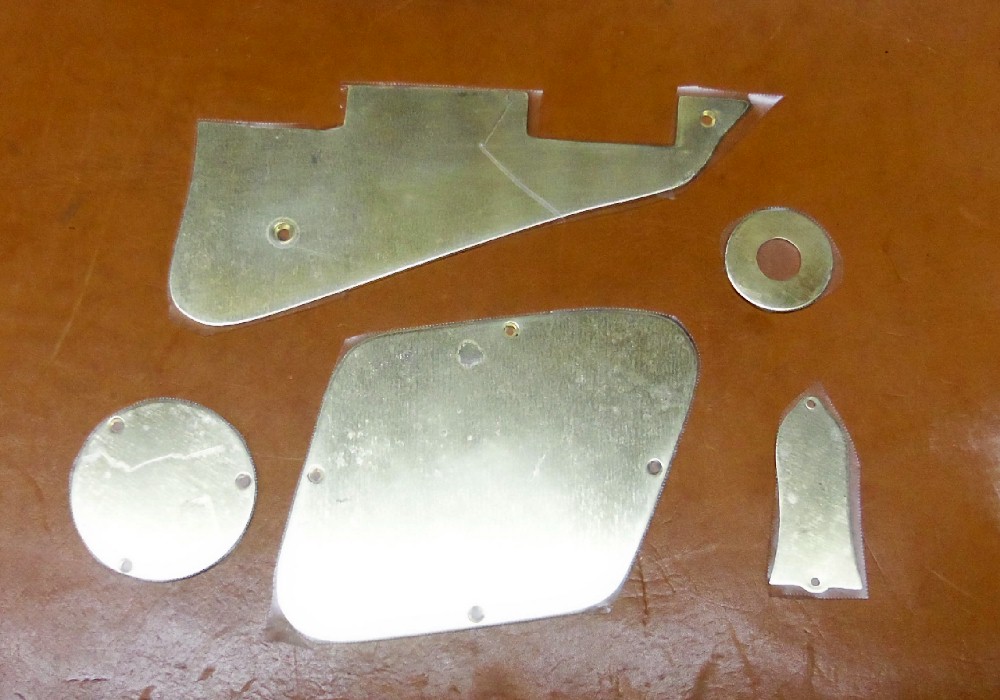 les paul deluxe

les paul standard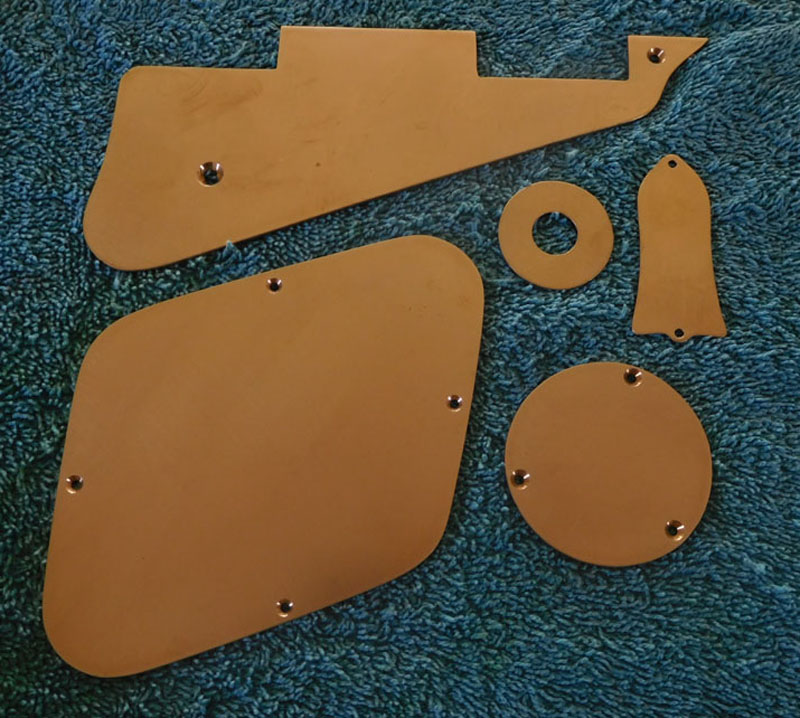 now available with satin finish



2020 was the introduction of this backplate/sustainer
FENDER GUITARS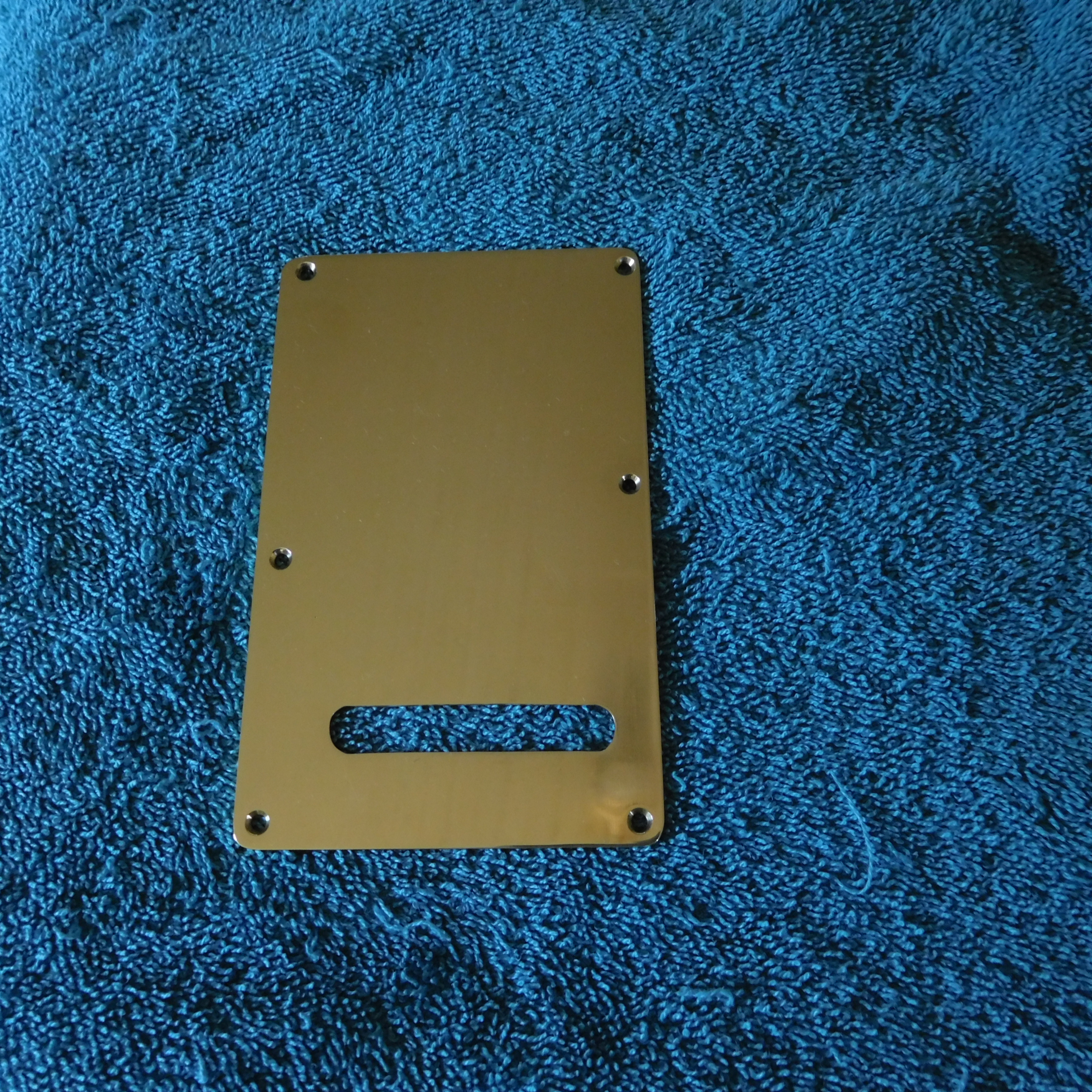 Not only unique; a NEW product from muddyshoes exp. This is a Solid Brass Backplate/Sustainer made for the Fender Stratocaster only. The brass is .063 or 1/16 thick. This is a satin finish. If you have a different guitar, then you can send this plate to me to replicate.
We have found marvelous sound improving and shielding qualities from brass for the Les Paul. well, some do and some dont. For this guitar, I am thinking it is going to help sustain too. It surely did for me. We find stronger vibrations traveling through the body as the brass easily transfers the vibrations and bridges the cut-out. As a secondary effect it encloses this chamber! Amplified it seems to fatten the sound. I cant help but want to pick it up an play. It is now the guitar it should have been.
HERE IS THE BIG DEAL WHY YOU WANT THIS: I have cut a slot instead of those xrappy holes that you cannot get your broken string out of when you need to. That is why you might have already thrown this piece away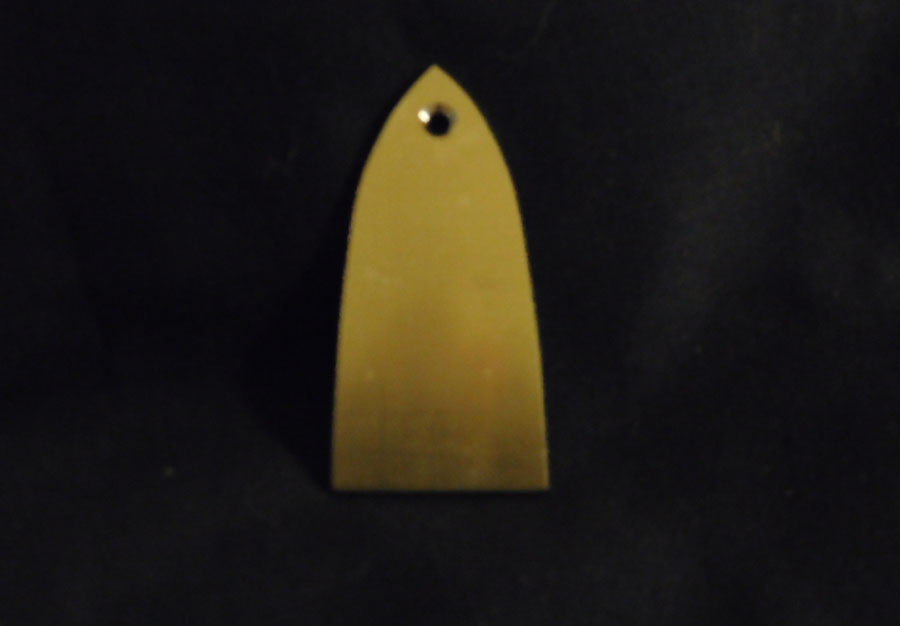 universal truss cover 1/16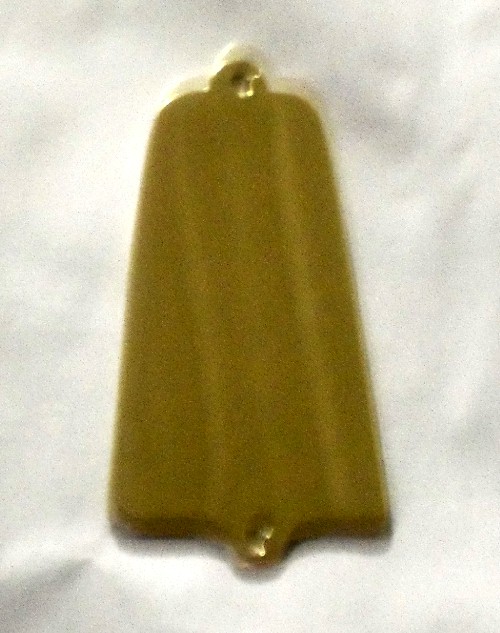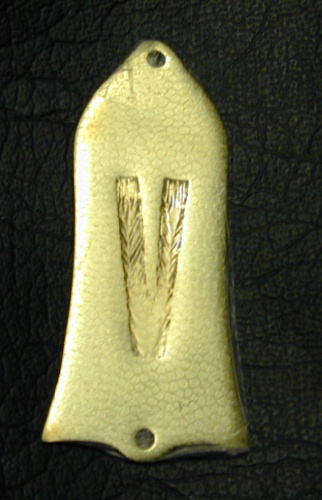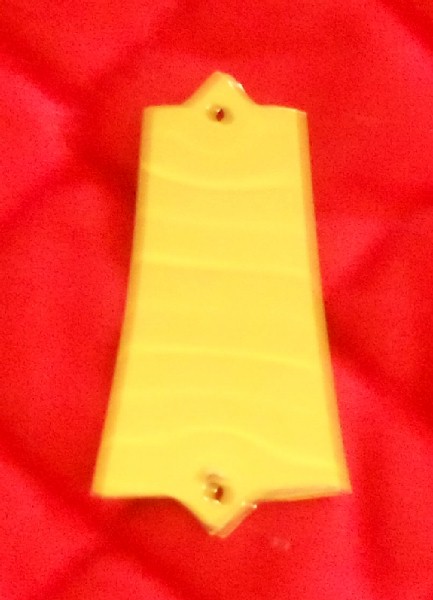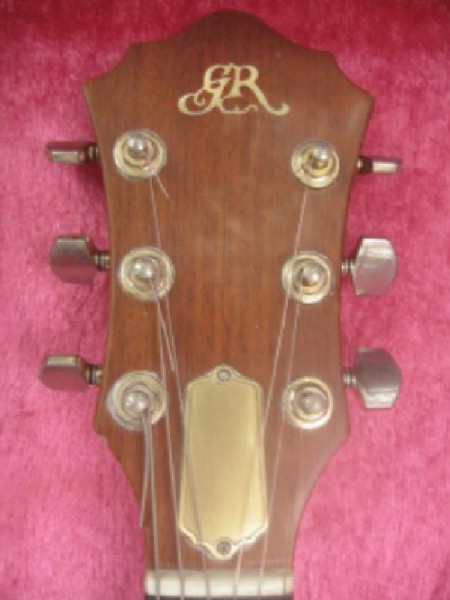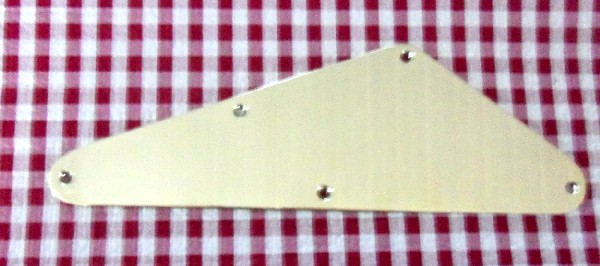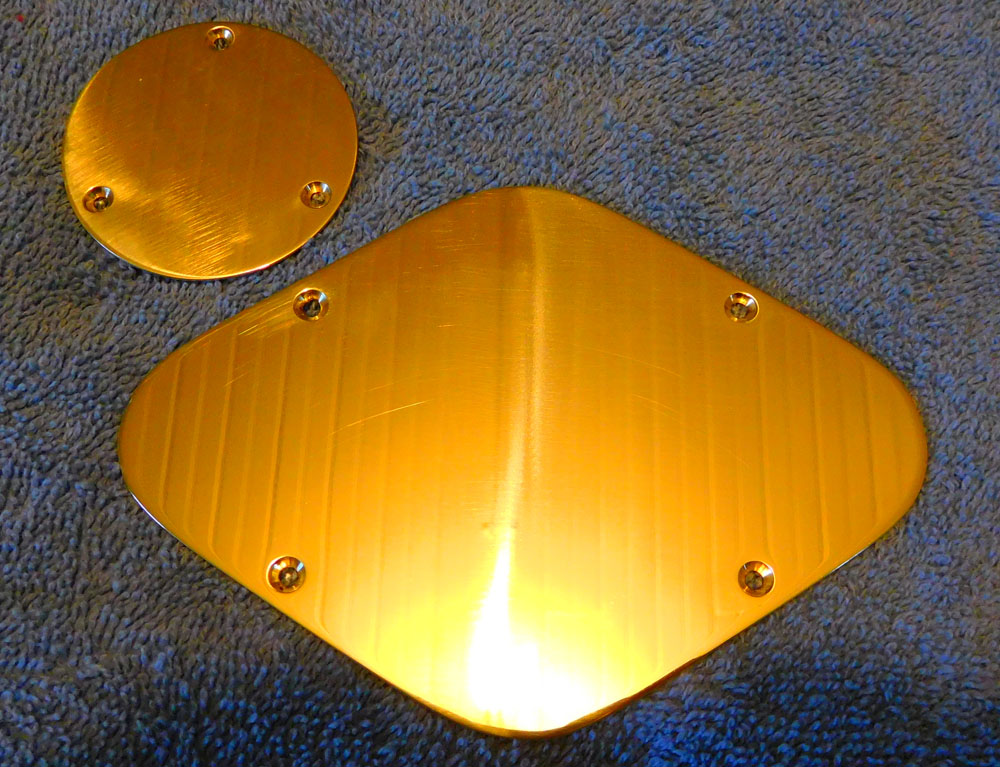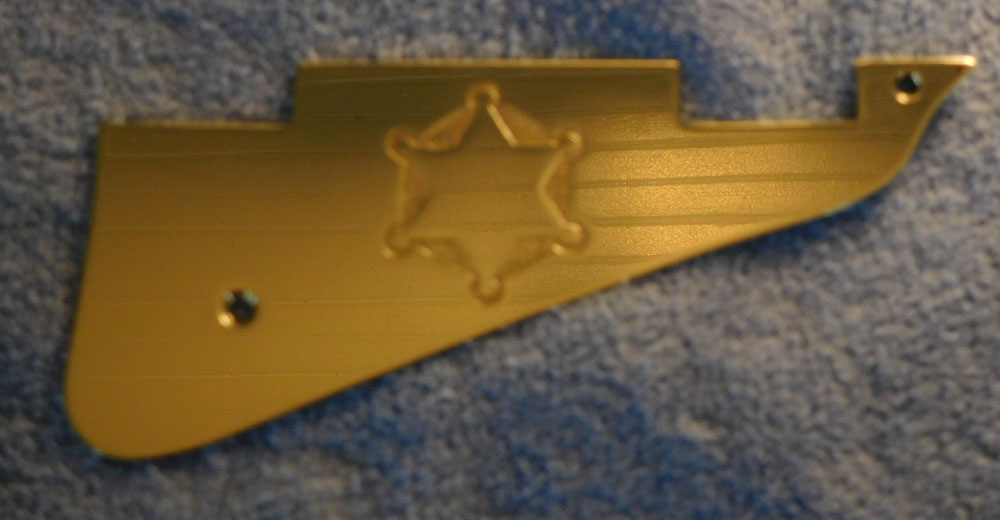 etched designs and copper tint for a studio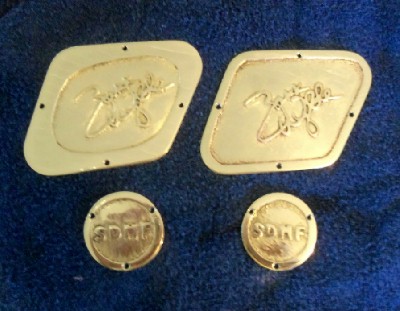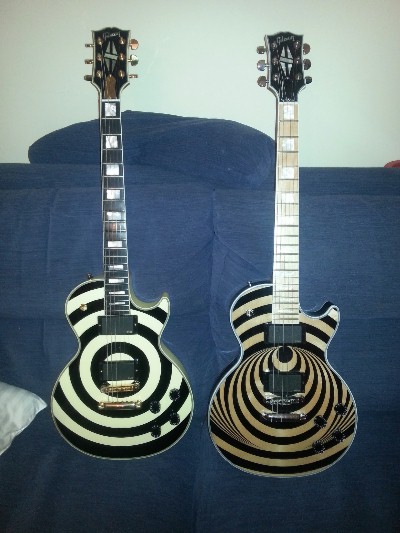 sweet pair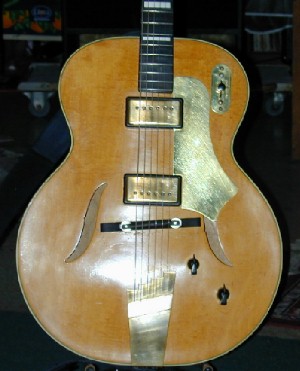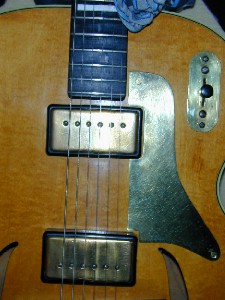 This is a 59 supro del mar. it makes a good slide guitar. i dont like the way the first brass stock-replica pickguard covers the f-hole, so made it a second to let it breathe.
no, not a chet adkins gretsch, but a southern belle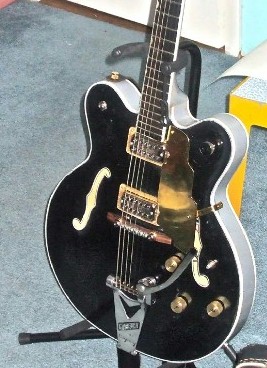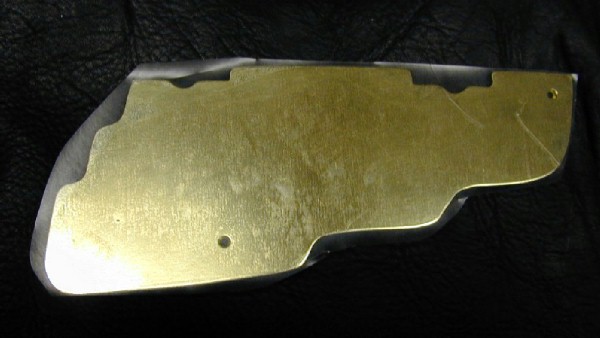 if you like plastic, then stick with it
almost

the Worlds Finest Guitar Strap
For me, this has to be

almost

the worlds finest guitar strap.

almost

, because there is no fancy stuff. its built for work. If you want a better mousetrap then make one. I did! Just don't try and sell it if its not cheap. Almost 2 in. wide, made with 8 oz. leather and padded for comfort. this is bootleather. you sit tall in the saddle. There is no adjustment, a strap like this is measured eye to eye and made to fit. An attractive junction is added to the tail section, and could provide some adjustment. give a 1/2" for break in


when they are gone....thats it!
made in the U.S.A.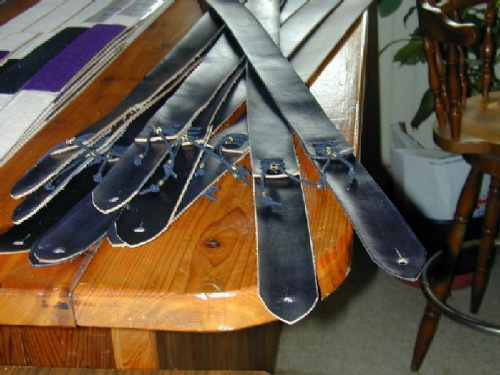 guitar straps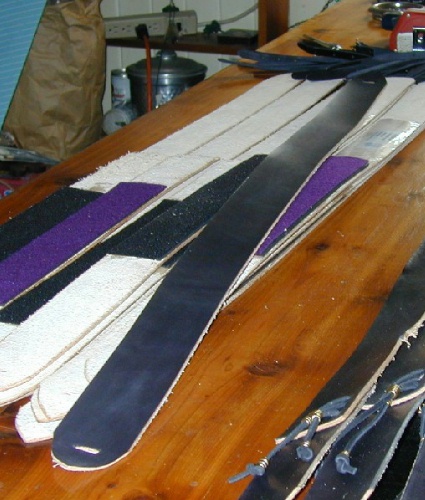 banjo/universal
complete with 2 attaching straps or whatever you need
to hook up that mandolin or acoustic
this is fully adjustable, ~3ft. long, padded shoulder for extra comfort
with brass accents
choice of royal purple or black felt- lined pad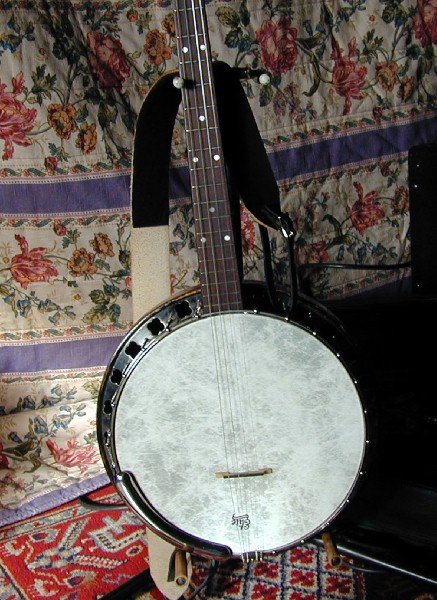 banner blue- plectrum banjo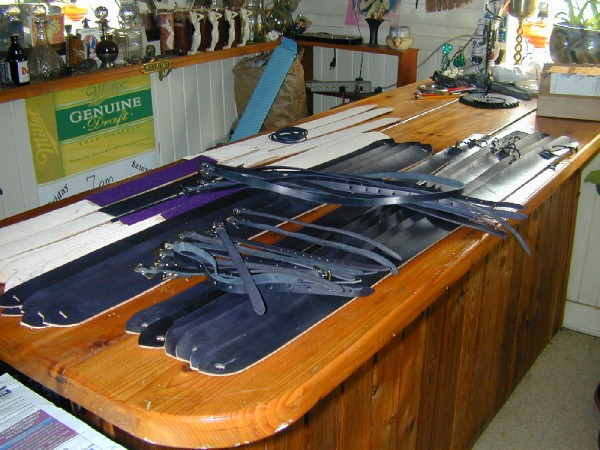 the last run
When you buy from me, it will be be quite easy
PAYPAL APPROVED