roofing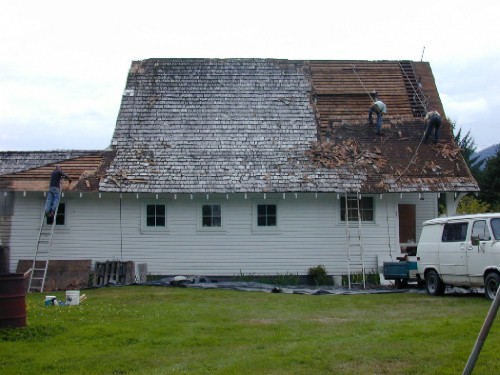 ok this is the tear off. 3 layers of roof. top is shake and two of shingles underneath. but it sure took a load off the foundation. at 25 sq per layer, thats 75squares and when wet or with snow load? WOW!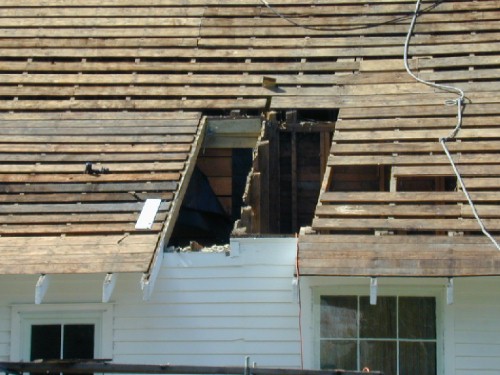 ahhh ..the once majestic bell tower. circa 1909 till ? it was very uneven right here at the tie-in.
full on view of this side. note: the tarpage. we were keep busy.had quite of bit of rain at this point, we were knocked out for the weekend,
and able to burn a pile. we did this twice before the final burn, and i still have a stash for kindling or souvineers anyone?
one side is done. the tear-off was the hardest part. the nails from the top layer really pinned it down. and every single one must be gone before the metal
john making the metal
yes, weather interuptusover and over
colonel bob mtn.



the steep side


roof rat

the metal on this side is 22ft lengths.
nothing to it!
i want to thank my friends odin, giovanni,travis and don



just being the boss today

and tomorrow?